Externally-Led Patient-Focused Drug Development Meeting on Cystic Fibrosis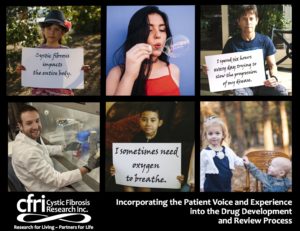 Are you an individual with cystic fibrosis or a parent/caregiver of a person with CF?
If yes, we want to add your experience and opinions to the Voice of the CF Patient Report that will be submitted to the Food & Drug Administration (FDA).
CFRI was honored to host an Externally-Led Patient-Focused Drug Development Meeting on Cystic Fibrosis with the FDA on October 29. During this interactive meeting of individuals with CF, parents/caregivers, clinicians, and FDA representatives, the patient voice was brought to those involved in the drug development and review process.
Over 360 people participated via live-stream; emails and phone calls from across the nation broadened the discussion.
We want to include your voice! Over the next three weeks, CFRI seeks additional input addressing our community's individual and collective experiences with cystic fibrosis. Please watch the meeting and participate in our poll.
The meeting is available for viewing here: https://www.youtube.com/watch?v=9EBhbzyvP1Q
Please participate in polling! Live polling provided very salient information about the disease experience. The following link will take you to an anonymous Survey Monkey containing all questions asked at the meeting.
https://www.surveymonkey.com/r/HZZK9TS
Please join fellow members of our CF community to help FDA representatives better understand the impacts of the disease, the burden of care, the need for new therapies, and our community's willingness to take part in the advancement of drug development.
Your input matters.
Should you have other written comments you wish to have included in the report, please send them to svaeth@cfri.org.

Sponsors:
Platinum Sponsor: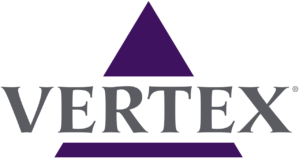 Gold Sponsor:


Silver Sponsor: Proteostasis Therapeutics, Genentech, Ionis Pharmaceuticals, Synspira
Bronze Sponsors: Santhera Pharmaceuticals, Translate Bio, Eloxx Pharmaceuticals, Mylan Pharmaceuticals (through an independent medical education grant), and AzurRx BioPharma.

Watch Our Many Voices ~ One Voice CF Awareness Video!
CFRI's Many Voices ~ One Voice CF Advocacy and Awareness video features members of our CF community, shares facts about cystic fibrosis, and seeks to inspire you to join CFRI's advocacy campaign.
Make a difference right away.
Share the video with your friends, family and colleagues.
To watch and share on YouTube, click here.
Cystic Fibrosis Awareness Month: May 2018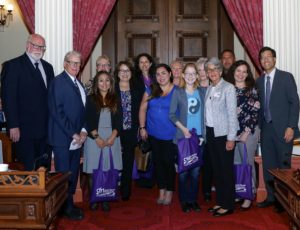 Please join us in May 2019!
CFRI's Sacramento CA Advocacy Day
On May 7, 2018, CFRI advocates spent the day in California's Capitol meeting with State Assembly Members and Senators to raise awareness of CF and seek support for access to affordable quality care and therapies. Senator Bill Monning sponsored a resolution declaring May as Cystic Fibrosis Awareness Month in the state of California.
To watch a brief video with highlights of the day, click here.