Cystic Fibrosis Awareness Month: May 2018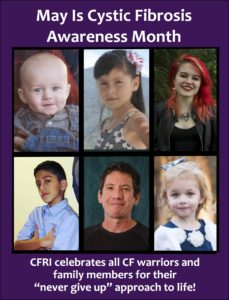 May 7th, 2018: CFRI's Sacramento CA Advocacy Day!
CFRI advocates will spend the day in California's Capitol meeting with State Assembly Members and Senators to raise awareness of CF and seek support for access to affordable quality care and therapies. Senator Bill Monning will present a resolution declaring May 2018 as Cystic Fibrosis Awareness Month in the state of California.
Externally-led Patient-Focused Drug Development Hearing: October 29, 2018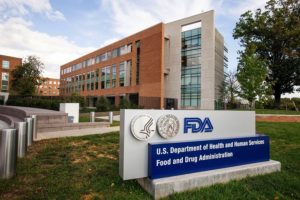 CFRI's PFDD meeting on cystic fibrosis (CF) will integrate the patient voice into the drug development and review process during a one-day live streamed meeting of individuals with CF, parents/caregivers of those with CF, CF clinicians, and FDA representatives, during which the patient voice and perspective will be shared and expanded upon in relation to the disease, current therapies and future therapies
The PFDD meeting on CF provides a timely and necessary opportunity to ensure that the experience of people with CF is incorporated in a collaborative manner during benefit-risk decisions, and constructively build upon previous interactions between the FDA and the CF patient community.
The meeting will be held Monday, October 29, 2018, from 8:30 am – 3:30 pm at the College Park Marriott Hotel and Conference Center in Hyattsville, Maryland.
Sponsorship opportunities are available; levels range from $2,500 – $27,500. For information contact Tony Adessa at tadessa@cfri.org.
Watch Our Many Voices ~ One Voice CF Awareness Video!
CFRI's Many Voices ~ One Voice CF Advocacy and Awareness video features members of our CF community, shares facts about cystic fibrosis, and seeks to inspire you to join CFRI's advocacy campaign.
Make a difference right away.
Share the video with your friends, family and colleagues.
To watch and share on YouTube, click here.