2019 CF Summer Retreat
Saturday, July 20 – Friday, July 26, 2019
Vallombrosa Retreat Center, Menlo Park CA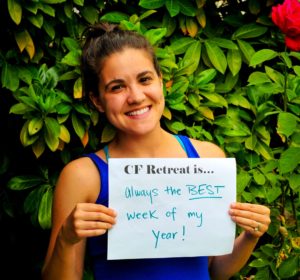 The 2019 CF Summer Retreat provides a safe and welcoming environment, created to enhance positive coping skills, social support and education for people who share common experiences with CF.
The retreat is filled with various activities such as :
Daily exercise, arts and crafts, rap sessions (support groups), and educational workshops with guest speakers, all of which promote physical and positive mental health
A talent show, games, and dedicated time to connect, network and socialize with others, to make the getaway fulfilling and enjoyable for all
Eligibility
I don't quite know how to express how being in a room with others who have cystic fibrosis feels. Online connection is great, but being physically present with a group of your peers – it's simply unparalleled. I ended up connecting with the most welcoming and understanding group of people that I've ever met. I plan on returning for many years to come. – Colleen L.
CF Summer Retreat is generously sponsored by AbbVie and Gilead Sciences
Embrace: A Weekend Retreat for Mothers of Children & Adults with CF
Friday, May 3 – Sunday, May 5, 2019

Vallombrosa Retreat Center, Menlo Park, CA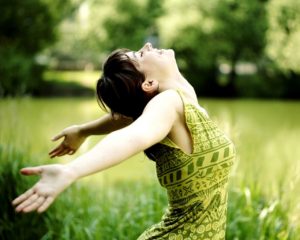 CFRI hosts this annual retreat for mothers of children & adults diagnosed with cystic fibrosis, in recognition of the vital role that mothers have in the care of their loved ones. Art workshops, yoga, journaling, CF resources, support group, music, and respite time with women who share the CF path; are part of this weekend that offers an opportunity for all to connect and rejuvenate over a weekend.
Registration fee
$150: Includes two nights in a single occupancy room at Vallombrosa, meals, workshops, & retreat events (limited to 23 rooms)
$75: includes meals, workshops & retreat events (no overnight stay)
"This retreat was life changing! It is so wonderful to be with other women who understand the challenges we face raising our children with CF." Mother of an adult daughter with CF
Embrace Retreat is made possible through grants from Vertex Pharmaceuticals, AbbVie and Gilead Sciences