CF Caregivers Support Groups
Third Tuesday of Every Month
June 18 • July 16 • August 20
A monthly CF Caregivers Support Group, facilitated by a social worker well versed in issues facing CF caregivers.
Two sessions to choose from:
For Parents/Caregivers of Children :: 5:00 pm – 6:00 pm (PST)

Parents/Partners/Spouses of Adults with CF (participate in person or by phone) :: 6:00 – 7:00 pm (PST)

Sponsored by Vertex Pharmaceuticals, Gilead Sciences and Genentech.



2019 CF Summer Retreat
Saturday, July 20 – Friday, July 26, 2019
Vallombrosa Retreat Center, Menlo Park CA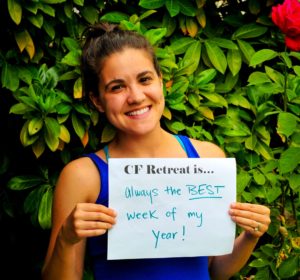 The 2019 CF Summer Retreat provides a safe and welcoming environment, created to enhance education, positive coping skills, and social support for people who share common experiences with CF. Evaluations from previous Retreat attendees show that it successfully provided new information about CF therapies and treatments, improved psychosocial health, and provided resources and strategies for coping with the daily challenges of CF. The retreat is filled with various activities such as:
Daily exercise activities tailored to individuals' unique capacities;
Educational workshops with guest speakers, addressing such issues as transplant, gastrointestinal issues and CF, hemoptysis, nutrition, and CF sinus disease;
Daily rap sessions (support groups) to support positive mental health;
Special events and dedicated time to connect, network, and socialize with others.
Eligibility

CFRI's 32nd National CF Education Conference: Charting the CF Course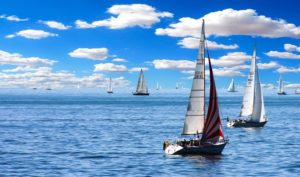 July 26 -28, 2019 (Fri – Sun)
Pullman San Francisco Bay Hotel
Redwood City, CA
This weekend conference brings together those impacted by cystic fibrosis (CF) – including patients and families – with CF scientists, clinicians and experts in the field of CF from across the United States.
Click here for a tentative schedule and list of speakers.
Conference features
Updates on new therapies and vital CF-related topics addressed by nationally renowned presenters
Access to pharmaceutical and medical technology representatives
Support Groups and Workshops
Receptions, awards & networking with CF community peers
For more information, click here.
Please note : Participants/guests are requested to use proper hygiene to ensure good health for all participants with CF must adhere to CFRI's Infection Control Guidelines


Move-a-Palooza – Moving Toward a Cure!
Saturday, September 14 – Saturday, September 21, 2019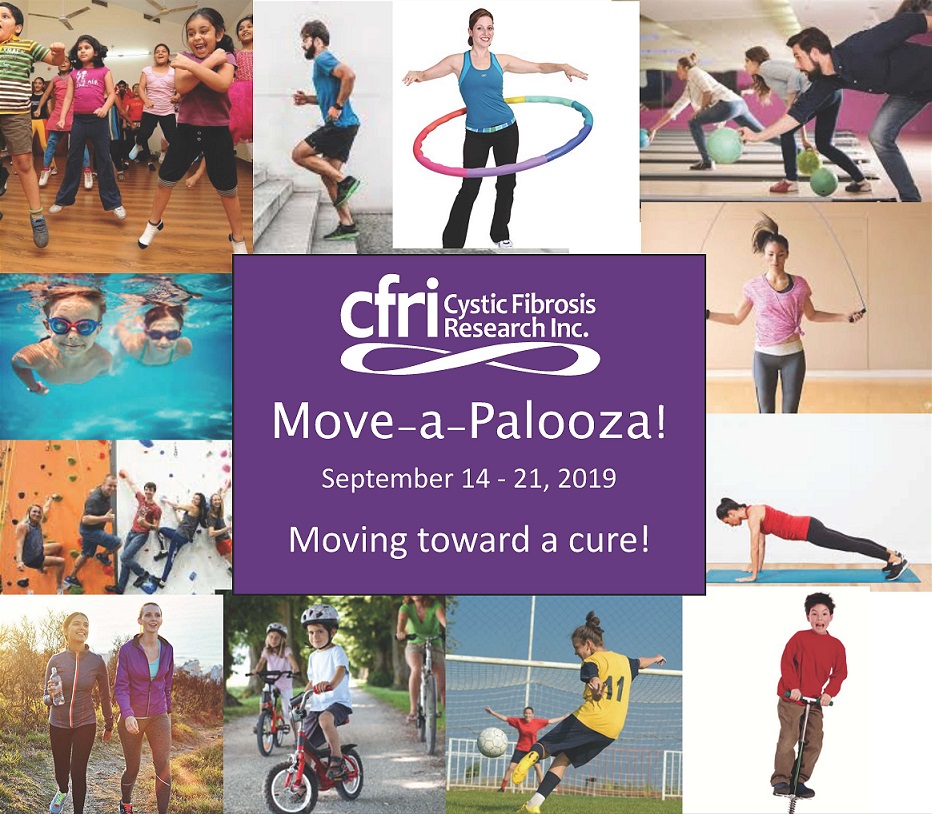 We hope you will join us for this fun new event!
Here's how it works: Pick your favorite way to move – reps in a gym, running, hula hooping, swimming – the possibilities are endless! Ask your friends and family to sponsor you. CFRI will provide a link to our online fundraising platform, where your supporters can make donations. Any time between September 14 and September 21, take pictures and/or video and post on social media, #CFRI-Moveapalooza. We suggest a $100 minimum goal per participant, but there's no required amount, and no penalty if you don't reach your goal. Those who raise a minimum of $100 will receive a Move-a-Palooza t-shirt!
Questions? Email Tony Adessa at tadessa@cfri.org or call 650.665-7586.
Registration coming soon!


CFRI Gala: Moonlight Masquerade
Saturday, October 26, 2019, 6:00 pm – 11:00 pm
Hillsborough Racquet Club (252 El Cerrito Avenue, Hillsborough, CA)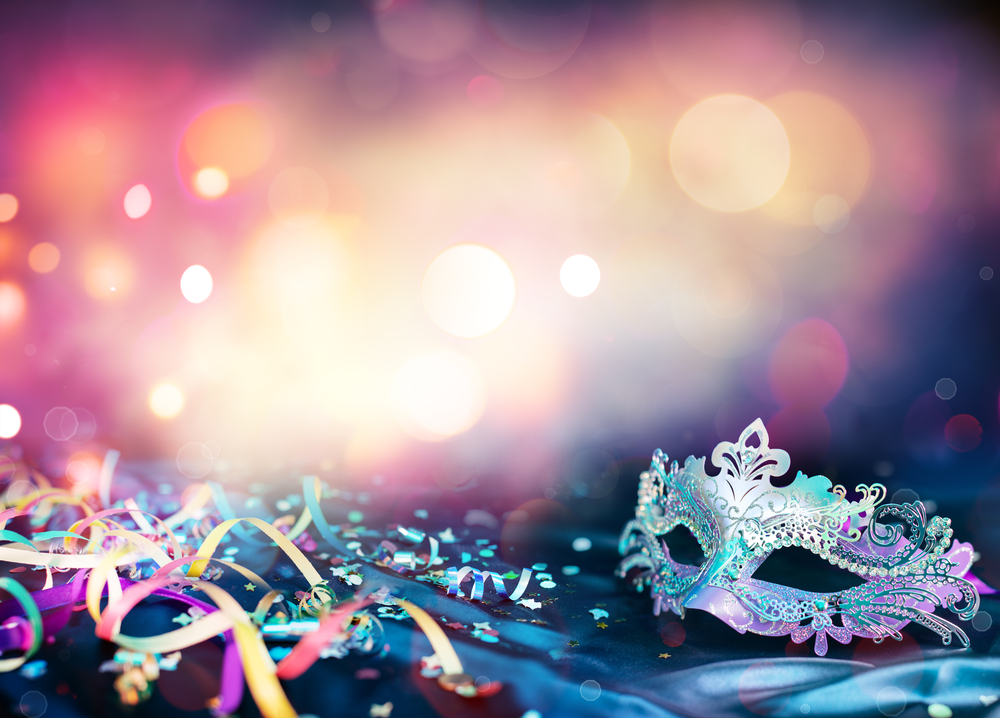 CFRI's MOONLIGHT MASQUERADE – A MAGICAL GALA TO SUPPORT CF RESEARCH, EDUCATION, SUPPORT AND ADVOCACY PROGRAMS. CFRI's annual gala, held at the elegant Hillsborough Racquet Club, celebrates CFRI's four decades of CF research progress. Enjoy fine wines, gourmet delicacies, fabulous entertainment, and delectable desserts. Honor our 2019 CF Champion (TBA.) Bid in our exciting auction and end the night on the dance floor.
All proceeds support CFRI's research, education, support and advocacy programs to improve the lives of those affected by CF.
For sponsorship opportunities, contact Tony Adessa (tadessa@cfri.org)

For information or to register for these events, please email cfri@cfri.org or call 650.665.7576.