CF Caregivers Support Groups
Third Tuesday of Every Month
October 15 • November 19 • December 17
A monthly CF Caregivers Support Group, facilitated by a social worker well versed in issues facing CF caregivers. Participate online or in person.
Two sessions to choose from:
For Parents/Caregivers of Children: 5:00 pm – 6:00 pm (PST)

Parents/Partners/Spouses of Adults with CF (participate in person or by phone): 6:00 – 7:00 pm (PST)

Sponsored by Vertex Pharmaceuticals, Gilead Sciences and Genentech.



Online Support Group for Adults with CF
Third Monday of Every Month
October 21 • November 18 • December 16
A monthly online support group for adults with CF (18 years and older), facilitated by a social worker well versed in issues facing adults with CF.


CFRI Gala: Moonlight Masquerade
Saturday, October 26, 2019, 6:00 pm – 11:00 pm
Hillsborough Racquet Club (252 El Cerrito Avenue, Hillsborough, CA)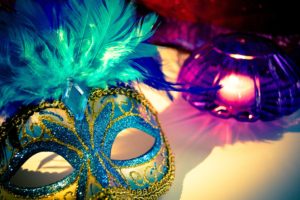 CFRI's MOONLIGHT MASQUERADE – A MAGICAL GALA TO SUPPORT CF RESEARCH, EDUCATION, SUPPORT AND ADVOCACY PROGRAMS. CFRI's annual gala, held at the elegant Hillsborough Racquet Club, celebrates CFRI's four decades of CF research progress. Enjoy fine wines, gourmet delicacies, fabulous entertainment, and delectable desserts. Honor our 2019 CF Champion, Tiffany Raffino, LCSW, of UCSF Benioff Children's Hospital. Bid in our exciting auction and end the night on the dance floor.
To get a taste of the event, watch our promo video here!
All proceeds support CFRI's research, education, support and advocacy programs to improve the lives of those affected by CF.
For sponsorship opportunities, contact Tony Adessa (tadessa@cfri.org)
Sponsored to date by Vertex Pharmaceuticals, AbbVie, Chiesi USA, Gilead Sciences, Heritage Bank of Commerce, and Genentech.


Living Mindfully with CF
Class starting November 7, 2019
CFRI's online 'Living Mindfully with CF' class – created and taught by Julie Desch, MD, who herself has cystic fibrosis (CF), draws upon Mindfulness-Based Stress Reduction techniques and focuses these practices specifically to living with CF.

Features
Open to individuals with CF and their family members (spouses/partners, parents, siblings) from across the United States and beyond
Participants must be at least 16 years old
Classes include a 10-15 minute movement practice, 20 minute guided meditation, small group breakout period, a 20 minute talk, as well as time for questions and answers
The class is online, and is interactive
Participants can meet each other, see each other, talk, and learn from each other
Topics covered
Class One (November 7) – What is Mindfulness : Introduction to Body Scan.
Class Two (November 14) – Mindfulness of Body and Breath : Introduction to gentle seated movement practice
Class Three (November 21) – Mindfulness of Thinking : Introduction to gentle standing movement practice
Class Four (December 5) – Mindfulness of Emotion : Introduction to walking meditation
Class Five (December 12) – Working with Uncertainty : Introduction to Qigong practice
Class Six (December 19) – Self-Compassion and Resilience
No class on November 28 due to Thanksgiving Holiday!
Made possible through grants from Vertex Pharmaceuticals, Gilead Sciences, Genentech, Chiesi USA, and Horizon Pharma.

For information or to register for these events, please email cfri@cfri.org or call 650.665.7576.