CF Caregivers Support Groups
Third Tuesday of Every Month
May 21 • June 18 • July 16
A monthly CF Caregivers Support Group, facilitated by a social worker well versed in issues facing CF caregivers.
Two sessions to choose from:
For Parents/Caregivers of Children :: 5:00 pm – 6:00 pm (PST)

Parents/Partners/Spouses of Adults with CF (participate in person or by phone) :: 6:00 – 7:00 pm (PST)

Sponsored by Vertex Pharmaceuticals, Gilead Sciences and Genentech.



POUND CF

Six-week Interactive Online Class
Begins Thursday, April 11, 2019 6:30 p.m. PST
POUND is a fun, high energy, easily adaptable cardio jam session inspired by the infectious and energizing rhythm of playing the drums. Taught by Amy Rad, MS in Kinesiology, the class is free to individuals with CF, as well as parents, spouses, partners, and siblings of those with CF. Sign up soon and we will send you your drum sticks!
REGISTRATION CLOSED Class in session
Made possible through a Circle of Care Grant from Vertex Pharmaceuticals.

Living Mindfully with CF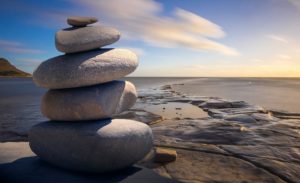 Interactive Six-­Week Online Class Begins Tuesday, April 23, 2019, 6:15 pm – 7:30 pm PST
CFRI's online 'Living Mindfully with CF' class – created and taught by Julie Desch, MD, who herself has cystic fibrosis (CF) – draws upon Mindfulness-Based Stress Reduction techniques and focuses these practices specifically to living with CF.
Features
Open to individuals with CF and their family members (spouses/partners, parents, siblings) from across the United States and beyond
Participants must be at least 16 years old
Classes include a 10-15 minute movement practice, 20 minute guided meditation, small group breakout period, a 20 minute talk, as well as time for questions and answers
The class is online, and is interactive
Participants can meet each other, see each other, talk, and learn from each other
Topics covered
Class One (April 23) – What is Mindfulness : Introduction to Body Scan.
Class Two (April 30) – Mindfulness of Body and Breath : Introduction to gentle seated movement practice
Class Three (May 7) – Mindfulness of Thinking : Introduction to gentle standing movement practice
Class Four (May 14) – Mindfulness of Emotion : Introduction to walking meditation
Class Five (May 21) – Working with Uncertainty : Introduction to Qigong practice
Class Six (May 28) – Self-Compassion and Resilience
CLASS FULL Class full – stay tuned for future class dates!


Embrace: A Weekend Retreat for Mothers of Children & Adults with CF
Friday, May 3 – Sunday, May 5, 2019

Vallombrosa Retreat Center, Menlo Park, CA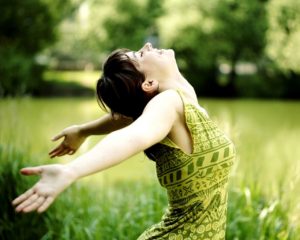 CFRI hosts this annual retreat for mothers of children & adults diagnosed with cystic fibrosis, in recognition of the vital role that mothers have in the care of their loved ones. Educational presentations, therapeutic art and journaling workshops, yoga, support groups, and the sharing of CF resources; are part of this weekend that offers an opportunity for all to connect and rejuvenate over a weekend.
Registration fee
$150: Includes two nights in a single occupancy room at Vallombrosa, meals, workshops, & retreat events (limited to 23 rooms)
$75: includes meals, workshops & retreat events (no overnight stay)
Please note: All rooms at Vallombrosa are booked at this point. You can use the link below to sign up as a commuter only (no overnight stay at Vallombrosa.) To be placed on the waiting list for a room, please contact Sabine Brants (sbrants@cfri.org.)
"This retreat was life changing! It is so wonderful to be with other women who understand the challenges we face raising our children with CF." Mother of an adult daughter with CF
Embrace Retreat is made possible through grants from AbbVie and Gilead Sciences.


2019 CF Summer Retreat
Saturday, July 20 – Friday, July 26, 2019
Vallombrosa Retreat Center, Menlo Park CA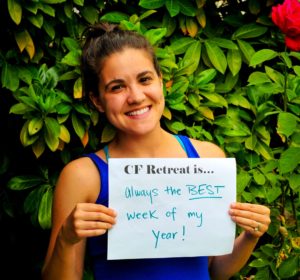 The 2019 CF Summer Retreat provides a safe and welcoming environment, created to enhance education, positive coping skills, and social support for people who share common experiences with CF. Evaluations from previous Retreat attendees show that it successfully provided new information about CF therapies and treatments, improved psychosocial health, and provided resources and strategies for coping with the daily challenges of CF. The retreat is filled with various activities such as:
Daily exercise activities tailored to individuals' unique capacities;
Educational workshops with guest speakers, addressing such issues as transplant, gastrointestinal issues and CF, hemoptysis, nutrition, and CF sinus disease;
Daily rap sessions (support groups) to support positive mental health;
Special events and dedicated time to connect, network, and socialize with others.
Eligibility

CFRI's 32nd National CF Education Conference: Charting the CF Course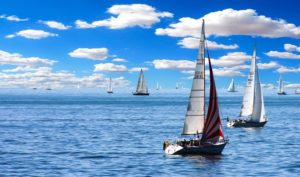 July 26 -28, 2019 (Fri – Sun)
Pullman San Francisco Bay Hotel
Redwood City, CA
This weekend conference brings together those impacted by cystic fibrosis (CF) – including patients and families – with CF scientists, clinicians and experts in the field of CF from across the United States.
Conference features
Updates on new therapies and vital CF-related topics addressed by nationally renowned presenters
Access to pharmaceutical and medical technology representatives
Support Groups and Workshops
Receptions, awards & networking with CF community peers
For more information, click here.
Please note : Participants/guests are requested to use proper hygiene to ensure good health for all participants with CF must adhere to CFRI's Infection Control Guidelines

For information or to register for these events, please email cfri@cfri.org or call 650.665.7576.