CF Caregivers Support Groups
Third Tuesday of Every Month
December 17 • January 21 • February 18
A monthly CF Caregivers Support Group, facilitated by a social worker well versed in issues facing CF caregivers. Participate online or in person.
Two sessions to choose from:
For Parents/Caregivers of Children: 5:00 pm – 6:00 pm (PST)

Parents/Partners/Spouses of Adults with CF (participate in person or by phone): 6:00 – 7:00 pm (PST)

Sponsored by Vertex Pharmaceuticals, Gilead Sciences and Genentech.



Online Support Group for Adults with CF
Third Monday of Every Month
December 16 • January 20 • February 17
A monthly online support group for adults with CF (18 years and older), facilitated by a social worker well versed in issues facing adults with CF.


Tuesday, December 3, 2019
Podcast recording: Town Hall Discussion on CF and Mental Health
On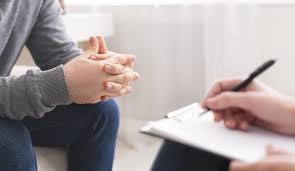 Tuesday, December 3, from 6:00 to 7:00 pm PST, CFRI hosted an online Town Hall Discussion on CF and mental health; we invited participants from around the U.S. to join in. The meeting started with Meg Dvorak, LCSW, CF Social Worker at the Stanford Adult CF Center, followed by a short Q&A session via Zoom. This initial portion was recorded as well as streamed via Facebook Live. We then stopped recording and streaming for a more private discussion after the Q&A. The recorded portion will be released as a CF Community Voices podcast shortly.
CF Community Voices is sponsored by Vertex Pharmaceuticals, Chiesi USA, and Gilead Sciences.


Embrace: A Weekend Retreat for Mothers of Children and Adults with CF
Friday, May 1, 2020 – Sunday, May 3, 2020
Vallombrosa Retreat Center, Menlo Park, CA
CFRI hosts this annual retreat for mothers of children & adults diagnosed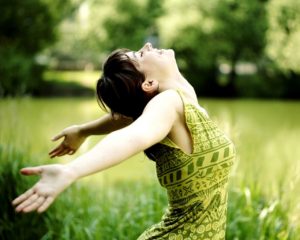 with cystic fibrosis, in recognition of the vital role that mothers have in the care of their loved ones. Studies show that mothers of children with cystic fibrosis have extremely high rates of anxiety and depression, and that this may have a direct impact on their children's adherence to their medical regimen. Through educational presentations, therapeutic art and journaling workshops, yoga, support groups, and the sharing of CF resources, women who share the CF path leave the weekend better prepared for the challenges presented by the disease. Embrace offers an opportunity for all participants to connect and rejuvenate. Evaluations of Embrace participants show that the weekend is extremely effective in lowering rates of depression and anxiety, and provides mothers with educational resources and strategies to utilize upon their return home.


CF Summer Retreat
Saturday, July 25, 2020 – Friday, July 31, 2020
Vallombrosa Retreat Center, Menlo Park, CA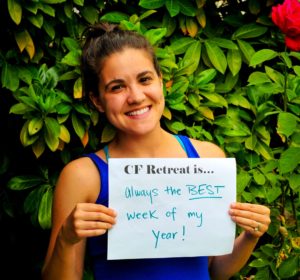 The CF Summer Retreat provides a safe and welcoming environment, created to enhance education, positive coping skills, and social support for people who share common experiences with CF. Evaluations from previous Retreat attendees show that it successfully provided new information about CF therapies and treatments, improved psychosocial health, and provided resources and strategies for coping with the daily challenges of CF. The retreat is filled with various activities such as:
Daily exercise activities tailored to individuals' unique capacities;
Educational workshops with guest speakers, addressing such issues as transplant, gastrointestinal issues and CF, hemoptysis, nutrition, and CF sinus disease;
Daily rap sessions (support groups) to support positive mental health;
Special events and dedicated time to connect, network, and socialize with others.
Eligibility:
Adults 18 years and older with cystic fibrosis, their family members, and friends are welcome
All participants must adhere to CFRI's Cross Infection Control Policy


CFRI's 33rd National CF Education Conference: Partners in Progress
Friday, July 31, 2020 – Sunday, August 2, 2020
Pullman SF Bay Hotel, Redwood City, CA
This annual weekend conference brings together those impacted by cystic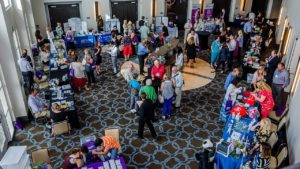 fibrosis (CF) – including patients and families – with CF scientists, clinicians and experts in the field of CF from across the United States.
Conference features:
Updates on new therapies and vital CF-related topics addressed by nationally renowned presenters
Access to pharmaceutical and medical technology representatives
Support Groups and Workshops
Receptions, awards & networking with CF community peers

For information or to register for these events, please email cfri@cfri.org or call 650.665.7576.