CFRI's 31st National Cystic Fibrosis Family Education Conference
Bridges to the Future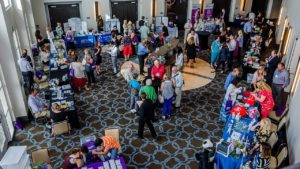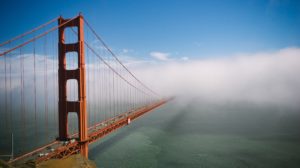 August 3 – 5, 2018 (Fri – Sun)
Pullman San Francisco Bay Hotel, Redwood City, CA
This weekend conference brings together those impacted by cystic fibrosis (CF) – including patients and families – with CF scientists, clinicians and experts in the field of CF from across the United States.
Conference features
Updates on new therapies and vital CF-related topics addressed by nationally renowned presenters
Access to pharmaceutical and medical technology representatives
Support Groups and Workshops
Receptions, awards & networking with CF community peers
Registration Fee*:
$185 on or before July 23rd
$215 after July 23rd
*Includes all presentations, conference meals, awards banquet, receptions and support group sessions
Accommodation in Pullman SF Bay Hotel
$124 /night/room if booked by July 26, 2018
Click on the following link to book your luxury room at Pullman. Price shown is based on 4 nights. To receive your specific CFRI rate, go to the box under "Your Stay" in the upper right-hand corner, and edit to show the nights you will be staying: http://tinyurl.com/CFRI-2018. Go to the bottom of the page after you have entered your dates, and click on Check Prices. It will bring up CFRI prices. You may also call the hotel directly at 650.598.9000 to book your reservation.
Please note : Participants/guests are requested to use proper hygiene to ensure good health for all participants with CF must adhere to CFRI's Infection Control Guidelines
CFRI will also livestream the phenomenal presentations from the conference. If you cannot join us in person, we welcome you to watch in real time. By registering to watch online, you agree to complete a brief online survey.
For more information: call 855.cfri.now
National CF Conference is sponsored to date by Vertex Pharmaceuticals, Gilead Sciences, Chiesi USA, AbbVie, and the Boomer Esiason Foundation